VIP networking tables
VIP networking tables allow senior participants of your event to meet with a number of other participants in 1:1 meetings within a condensed time frame. If the VIPs want they can preselect their interlocutors with a screening question. VIP networking tables are displayed as a separate menu tab. The tab name can be customized. Typical names are 'VIP investor tables', 'HR zone'. VIP networking tables are an optional talque feature.
Typical use cases are:
A business angel or CEO is available for one afternoon, to meet with several event participants in 1:1 meetings. He will only be able meet with some of the persons who want to meet him.
Recruitment: job interviews with exhibitor HR staff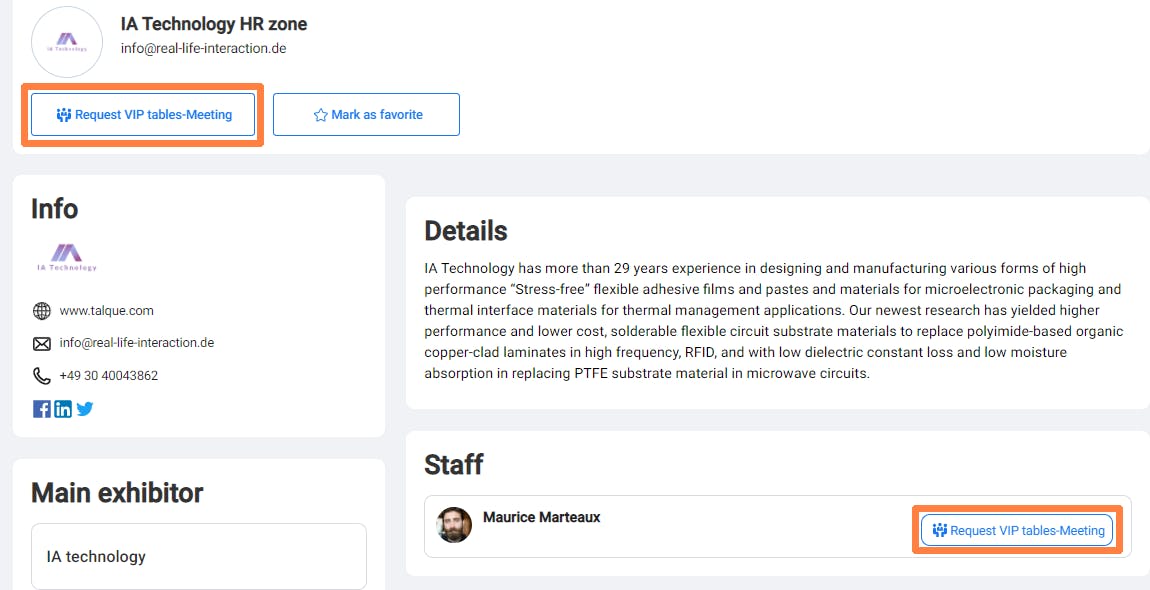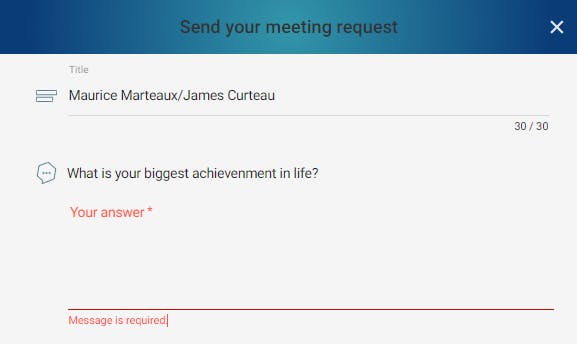 How to set up VIP networking tables
To set up networking tables, you need to set up the following elements:
partner profile, which serves as the booking page that can be found on the VIP networking table tab
VIP as partner staff on this profile
virtual meeting spots
Partner Profile for VIP Networking Table
Create a partner profile as a basis for the VIP table booking page. (Alternatively you can also use an existing partner profile, that will then be shown both on sponsor/exhibitor tab and on the VIP networking tables tab. However, all partner staff would be made available for the VIP networking table.)
The screening question can be entered in the partner profile in Networking table: 'Question when applying for networking table'
In the section Contact details untick Participants can select whether they are contact persons during signup.
Untick Contact profiles have a "Chat" button as well.
Untick Contact profiles have a "Meet" button as well.

Create a Meeting Spot
Create a new meeting spot at Admin > Meeting spot > Add, enter a name e.g. "Investors Lounge – Table 1", priority 1, capacity 2 and limit 1.
Add a reserved time by clicking on [+]-Button at bottom right in meeting spot detail card.
In the field Partners choose partner profile for this reserved time.
Choose the opening hours of the VIP table and the meeting slot duration.
Tick Dedicated networking table (can only be applied for on partner) (otherwise the reserved time wont be shown on the VIP tables tab)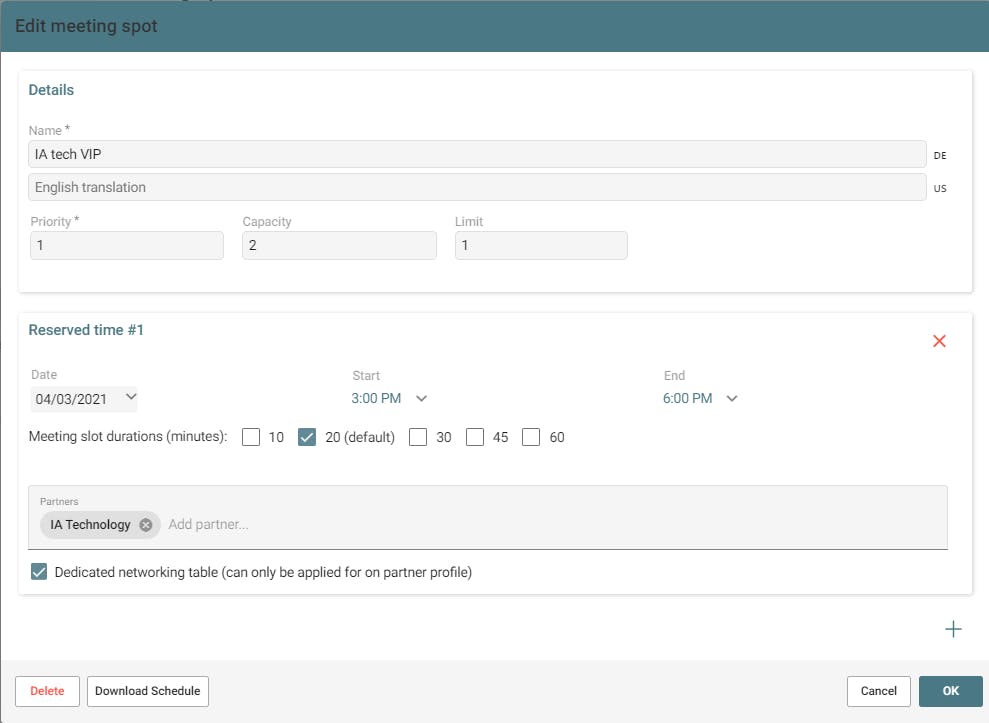 Associate Interviewer (VIP)
As soon as the interviewer (VIP) has registered on talque as a participant he or she can be entered on the partner profile as partner staff in the field Contact Profiles. The [Request Meeting] button will only be shown on the booking page after staff has been added.
If you want to rename the menu tab please communicate the menu tab lable to your talque event manager.
VIP networking tables in action
The participant can book VIP networking table meetings by going to the VIP networking table tab, e.g. 'VIP zone' and clicking on [Request meeting].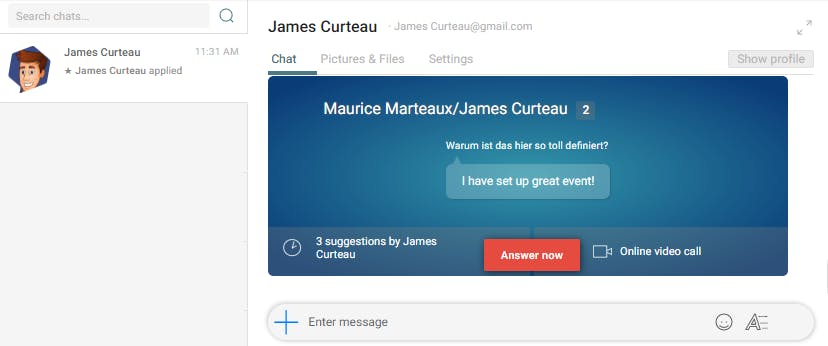 As an event admin you can view all booked meetings on the tab Networking Tables in the talque admin area, once the VIP has confirmed the meeting.