Up- & download of presentations and further information for later reading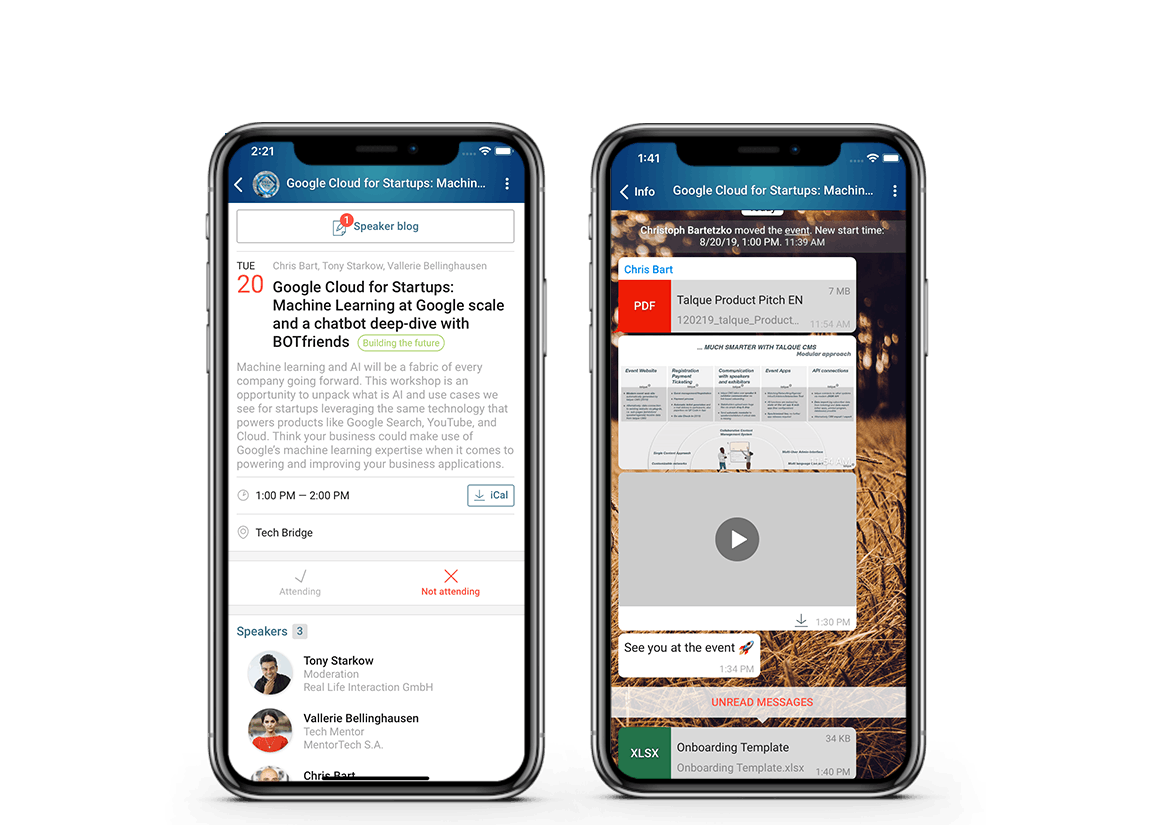 Give your speakers the opportunity to interact with your participants and keep them up to date with handouts, important information, videos, photos or other data and news, for example, and provide them with an unforgettable program experience.
The data in the speaker blog can be pure text, many types of document formats (CSV, Excel, PDF etc.) or even pictures and videos. Participants will love it when the speaker uses this blog to share information with your participants. And it's 'green' as well, because in the best case nobody prints anything and wastes sheets.
If you want to know more about this feature or the event app / web app, just contact us.
Your event app is available for iOS Apps from the App Store and for Android Apps from Google Play. Have fun!
If you have any further questions, please have a look at our FAQs or contact our support directly in the App.
If you like talque feel free to join us on Twitter, Instagram, LinkedIn or Facebook and give the app a high five.