Select lectures from suggestions, program guides, best practice search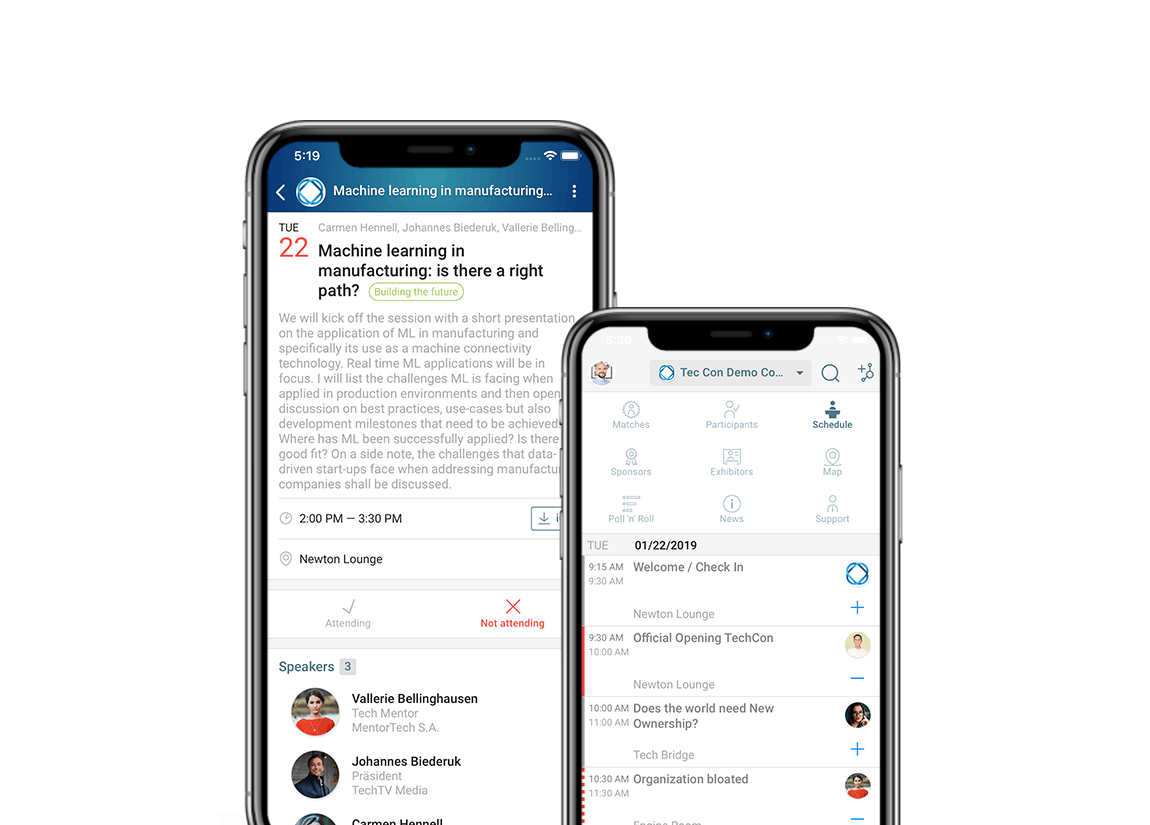 Give your participants the opportunity to inform themselves in detail about the program of your event and to learn all important basics as well as details about sessions and sub-sessions such as talks, workshops or pitches. In addition, they can put together their own program, register for program items and include them in their calendar. If sessions are fully booked, they can be placed on a waiting list and slide back as soon as a seat becomes available.
Detail pages for speaker profiles and program items For each session (no matter if talk, lecture, workshop, pitch etc.) there is a detail page describing the content of the session in detail. The event participant can see the title, time, place/room, sub-format and a description of the session and can transfer it directly to his calendar via iCal. If the session has speakers or moderators, these are also listed in the respective session. Your participant can also get the necessary information about the speakers or moderators.
Best Practice Search Each participant of your event and visitor of your site has individual expectations and is interested in special topics of your event. The Event App offers a full text search so that every participant can immediately find the right program items that interest him or her. Here the visitor can search for example for topics, places, titles and even speakers of program points and arrange itself thus its individual program.
If you want to know more about this feature or the event app / web app, just contact us.
Your event app is available for iOS Apps from the App Store and for Android Apps from Google Play. Have fun!
If you have any further questions, please have a look at our FAQs or contact our support directly in the App.
If you like talque feel free to join us on Twitter, Instagram, LinkedIn or Facebook and give the app a high five.