This article will help you learn more about our speaker feature and how to use it most effectively for your event.
You can create detailed profiles for all speakers, filter them according to criteria such as company or name and give your speakers the opportunity to refine their profile themselves long before the event.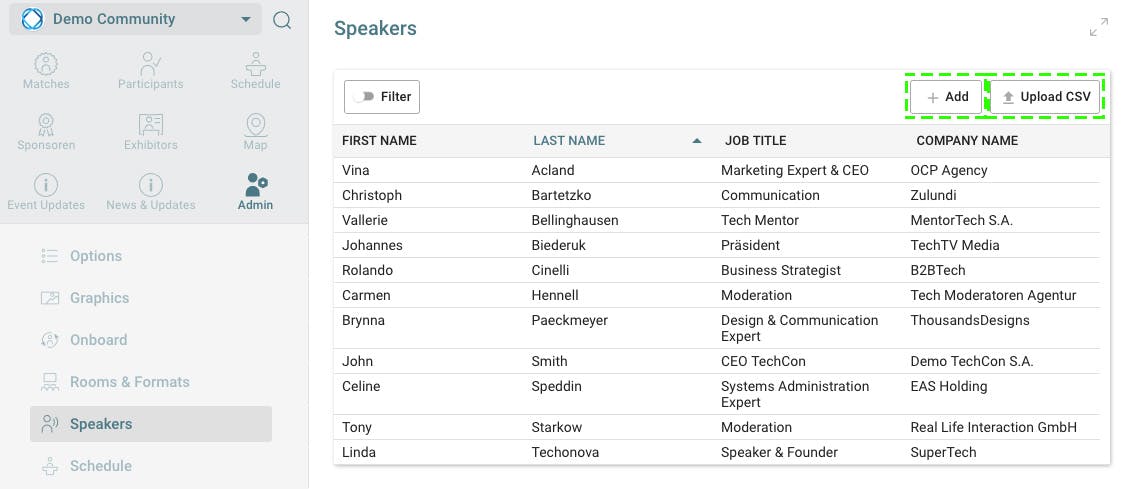 You can add content to the speaker feature by importing a CSV file or add each presenter manually.
Use talque CMS to add speaker content manually.
If the information on speakers is missing, you can also invite them to design their profile according to their wishes.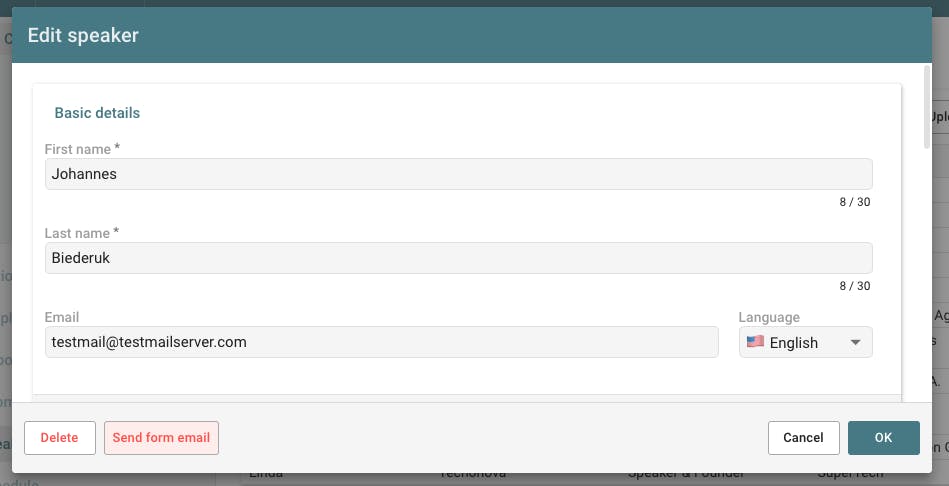 The desired speaker will now receive an e-mail inviting him/her to edit his/her profile and, for example, to add a profile photo of his/her choice.
Speakers can be filtered by name, job position and company name.
Simply click on Filter. Then enter your desired filtering parameters and confirm by clicking on Activate filter.
To reset the filter settings click on Filter and then on Deactivate filter. Content on speakers can be updated immediately and at any time, even after or while the event is running and participants have downloaded the talque app from the Apple App Store™ and Google Play™. There is no limit to the number of content uploads via CSV files.